Most buyers put such a heavy focus on low home prices that they miss out on the real opportunity in today's real estate market – historically low mortgage rates! Now is the time to lock in a mortgage rate to offer you the peace of mind you deserve with your next home purchase.
A 1 percent increase in interest rate can equal an 11 percent increase in your monthly mortgage payment and tens of thousands of additional interest paid over the life of your loan!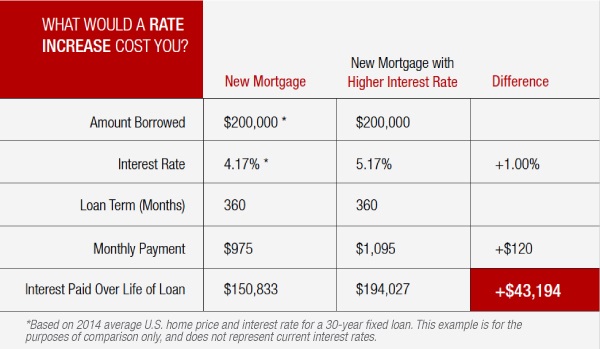 Mortgage rates are low and affordability is high, making today's real estate market a great time to buy a new home.
Call us today to discuss how we can help you seize the opportunity to purchase a home today.